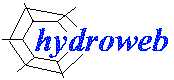 Thanks to Mario Fili, Universidad del Litoral, Argentina, for this fine contribution to the science of hydrology and pump test analysis!
---
Ensayo de Bombeo Flor (con musica de Naranjo en Flor, Tango de Homero y Virgilio Esposito)

Era un ensayo de bombeo
de aqua en pozo
Era un ensayo de bombeo
Ensayo Flor
Era un ensayo de tres dias y lo hice yo

¡Cómo habré hecho los cálculos
Qué habré hecho
Para pasar en el Simposio
Tal papelón
Dolor, Dolor de haber malogrado
un ensayo flor

Primero hay que saber bombear
Después medir y calcular
Yal fin sacar el rendimiento
Ensayo de Bombeo Flor,
Medidas de al depresión
que se grafican contra el tiempo.

Después, que importa Jacob o Thiem,
Cualquier mentira viene bien
Para llegar a un resultado

Ensayo de Bombeo Flor,
la mala praxis,
La mala praxis fue me error,
y he quedado desprestigiado
como un "chantapufi" más.