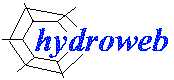 HYDROKIT ENGINEERING HYDROLOGY MANUALS
ENG-Kit - Engineering Hydrology Kit (Ver. 1.0 - Sept 2005)
---
Over one hundred and fifty
(150!!)
U.S. Army Corps of Engineers
Engineer Manuals
on a single
DVD
.
Some of the manuals of interest to the environmental hydrologist include:
Validation of Analytical Chemistry Laboratories
Requirements for the Preparation of Sampling and Analysis Plans
NAVSTAR Global Positioning System Surveying
Geophysical Exploration for Engineering and Environmental Investigations
Design of Small Water Systems
Coastal Engineering Manual
Runoff from Snowmelt
Hydrologic Frequency Analysis
Groundwater Hydrology
Coastal Geology
The DVD contains many, many more!
A must for your technical library!
---
Engineer Manuals -- US$80.00
You may pay by credit card (secure transaction) or print and mail or fax an order form.
Click here