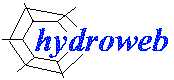 HYDROKIT HYDROLOGY MODELING SOFTWARE PACKAGES
USGS-Kit (Ver. 1.2 June 2007)
---
A complete bundle of U.S. Geological Survey programs for learning, teaching, and doing hydrologic modeling.
NO DEMO PROGRAMS! All programs are fully functional and include complete documentation.
An excellent core for your hydrologic modeling course!
---
USGS - U.S. Geological Survey
ANNIE v. 4.1 - Interactive hydrologic analyses and data management.
BRANCH v. 4.3 - Branch-network dynamic flow model.
BSDMS v. 2.1 - Bridge scour data management system.
CAP v. 97-08c - Culvert analysis program.
CGAP v. 3.5 - Channel geometry analysis program.
DR3M v. II - Distributed routing rainfall-runoff model.
FEQ - Full equations model.
GCLAS v. 1.05e - Graphical constituent loading analysis system.
GENSCN v. 1.0 - Generation and analysis of model simulation scenarios.
GLSNET v. 4.0 - Regional hydrologic regression and network analysis using generalized least squares.
HSPEXP v. 2.4 - Expert system for calibration of hydrologic simulation program - fortran (HSPF).
HSPF v. 11 - Hydrologic simulation program - fortran.
HYSEP v. 2.2 - Hydrograph separation program.
IOWDM v. 4.1 - Input and output for a watershed data management (WDM) file.
MEASERR v. 2.5 - Determination of error in individual discharge measurements.
MODEIN v. 1.4 - Computation of total sediment discharge by the modified Einstein procedure.
NCALC v. 2.6 - Manning's n value calculation program.
NFF v. 3.2 - National Flood Frequency program.
PEAKFQ v. 5.0 - Flood-frequency analysis based on Bulletin 17B.
PRMS v. 2.1 - Precipitation-runoff modeling system.
SAC v. 97-01 - Slope-Area Computation Program.
SEDDISCH v. 1.2 - Computation of fluvial sediment discharge.
SEDSIZE v. 1.9 - Particle-size statistics of fluvial sediments.
SPARROW v. 2.8 - Surface-water statistics.
SWSTAT v. 4.1 - Surface-Water Statistics.
NRCS - Natural Resources Conservation Service (US Dept of Agriculture)
SITES v. 2005 as of 14 Jan 2006 (99.2) - Rainfall-runoff routing program.
TR55 (2.1) - Urban hydrology for small watersheds.

OSM - Office of Surface Mining Reclamation and Enforcement
HC-GRAM v. 4.00 - Display water quality data.
STORM - Rainfall runoff model.
TAAP v. 3.3 - Theis aquifer analysis program.
---
USGS Kit -- US$80.00
You may pay by credit card (secure transaction) or print and mail or fax an order form.
Click here